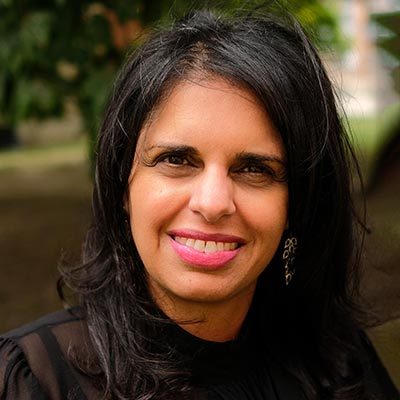 Chiropractor
Salima Manji D.C.
Dr. Salima Manji knew that she wanted to spend her life making a difference in people's lives. Her first experience with Chiropractic came to her when she was in Highschool and her mom experienced an injury where she suffered from crippling lower back pain that left her unable to function, walk or even take care of her family for months.
After four months of bed rest and no improvement, she was told that surgery was her only option. Someone told her to go to a Chiropractor, so she went with a cane and barely able to walk. In three weeks she was able to walk again. She made a complete and full recovery.
Dr. Manji's next experience with Chiropractic came to her in University when she was finishing her undergraduate degree in Physiology. She met a Chiropractor named Dr. Cliff Hardick, she became his patient, and her health completely transformed. She was amazed and inspired by the miracles she was seeing in his office as he was helping so many people of all ages heal and recover from crippling health conditions. It was then, that she knew, that she too wanted to be a Chiropractor and help change people's lives; which is EXACTLY what Chiropractic does!
Chiropractic Assistant
Alissa
Born and raised in small town Saskatchewan, Alissa is a country girl at heart. She came to Dr. Manji's office in 2018 and is so glad she did! After experiencing headaches 3 - 4 times a week since she was a young girl, Chiropractic has completely changed her life. She loves the natural, effective approach of Chiropractic, no longer masking the problem with medication.
She enjoys seeing firsthand how Chiropractic has improved the quality of peoples lives, giving them the relief they've been looking for, some for many years. In her spare time Alissa enjoys painting, cooking and spending time with her family.
Monday
11:30am - 1:00pm
3:30pm - 7:00pm
---
Tuesday
Closed
---
Wednesday
11:30am - 1:00pm
3:30pm - 7:00pm
---
Thursday
Closed
---
Friday
8:00am - 1:00pm
---
Saturday
Closed
dr.manji@totalwellnesschiropractic.ca
dr.manji@totalwellnesschiropractic.ca
dr.manji@totalwellnesschiropractic.ca